GORILLA-LIFT® 2-Sided Tailgate Lift Assist
PRICE:
$ 199.99
Easily raise and lower your utility or ATV trailer's tailgate. Enclosed two-sided lift-assist assembly virtually eliminates the weight of most trailer tailgates and helps to reduce accidents and injuries. Prevents tailgate warping or premature hinge failure. Adjustable for different tailgate weights and sizes. When properly set, most tailgates will stay in any position and float up and down at the slightest pressure, making loading and unloading hassle-free. Fits most open utility trailers with 12" to 24" side rails and 4-ft. to 6-ft. tailgates.
TEMPORARILY OUT OF STOCK.  PLEASE VISIT ONE OF OUR RETAILERS.
Dimensions: 6 ft. long x 2 in. wide x 2 in. high
**Please call us at (877) 388-8895 for expedited shipping rates or shipping outside of the contiguous United States.
TRADESHOW PHOTOS
We love seeing our products at work! Send us your photos by email or tag us on Facebook @gorillaliftusa or Instagram #gorillalift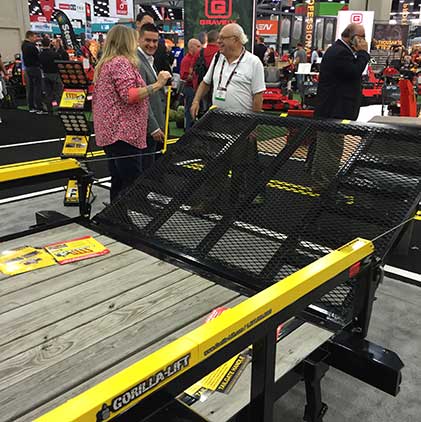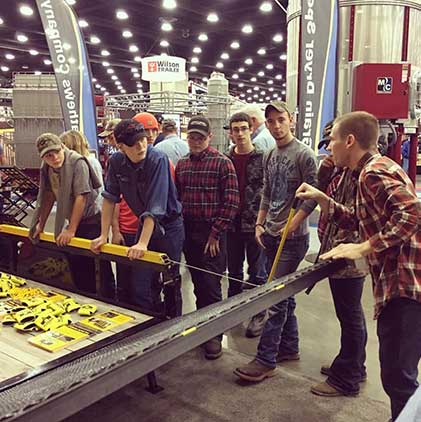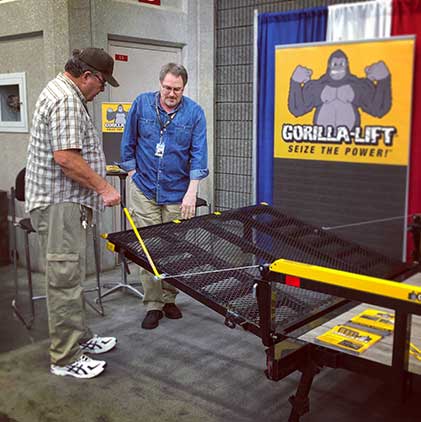 CONTACT US
If you would like to purchase our product, need further information or are interested in becoming a dealer, please e-mail or call us

PHONE
Regular: (606) 677-6641
Toll Free: (877) 388-8895